FREE 2019 Content Planner
To be successful with your content marketing you need a plan.
My free 12-month content plan will have you organised in no time.
It contains handy key dates, awareness days, as well as weekly and monthly printable templates. Track your content goals and social media stats.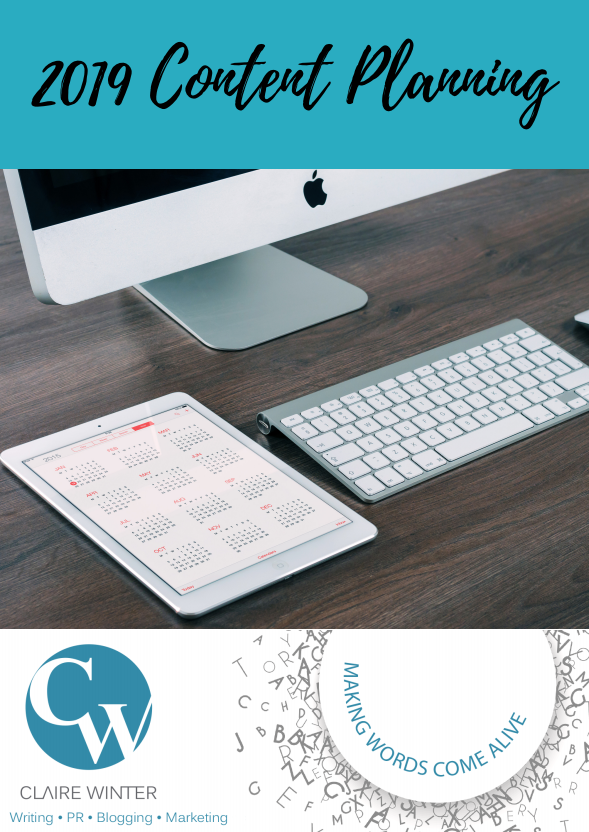 The great news is when you sign up for a freebie you will also be added to the Making Words Come Alive newsletter mailing list. You will receive regular updates with content marketing ideas, writing tips and PR advice. Don't worry, I won't inundate you with emails and you can unsubscribe at any time by clicking the unsubscribe link, or by contacting me at claire@clairewinter.info. I will treat your information with respect. If you really want to you can read our privacy policy here