Free Be Your Own PR Guide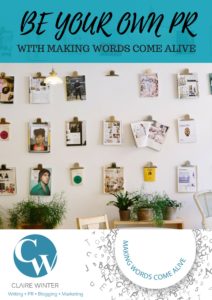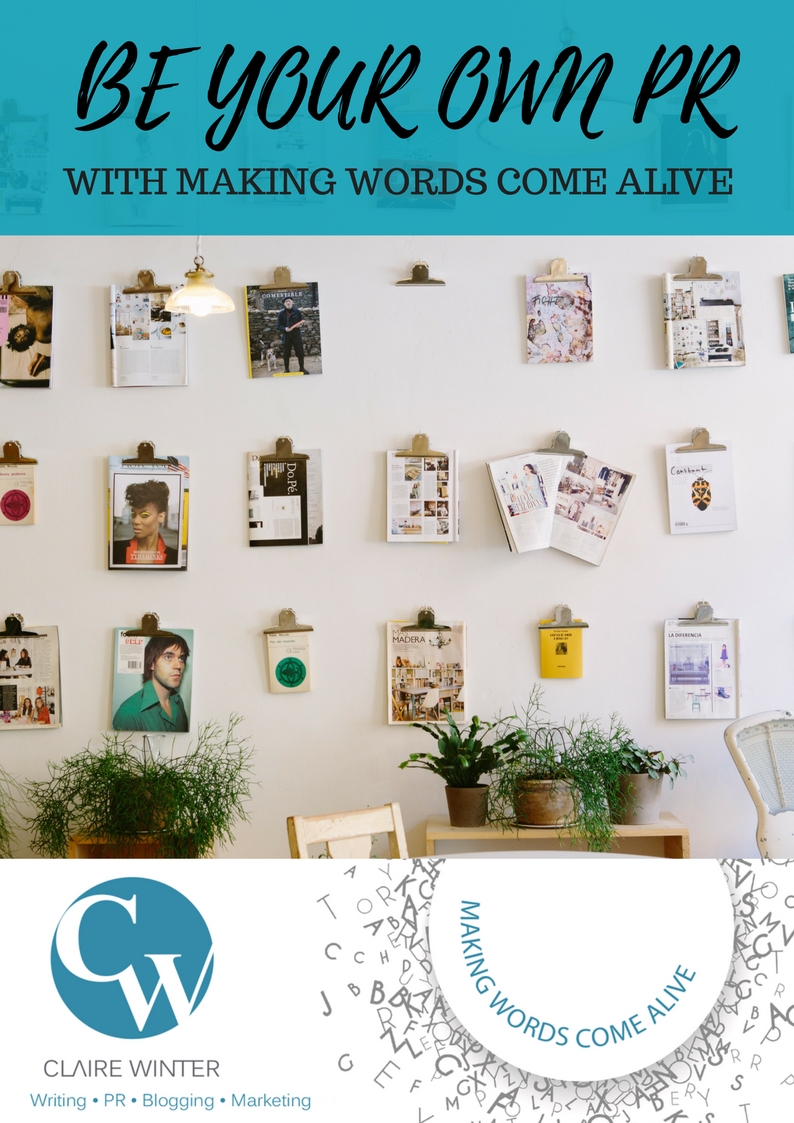 Whether you are new to business or well established this FREE guide is here to help you do your own PR.
Learn more about Public Relations and why is important for your business
Discover press release ideas that will get your business noticed
Get top tips on how to write a press release
Includes easy to follow template!
The great news is when you sign up for a freebie you will also be added to the Making Words Come Alive newsletter mailing list. You will receive regular updates with content marketing ideas, writing tips and PR advice. Don't worry, I won't inundate you with emails and you can unsubscribe at any time by clicking the unsubscribe link, or by contacting me at claire@clairewinter.info. I will treat your information with respect. If you really want to you can read our privacy policy here.
For free content, PR, and writing tips and hints, join my Cracking Content community on Facebook.