Join my mastermind to learn how to learn how to sell with stories and create content that converts, so you can grow your audience, make a difference, attract your ideal clients and make more money.
Are you struggling to get enough clients and customers?

Do you know that you should be writing content for your business but just don't know where to start?

Are you struggling to tell your business story?
Are you suffering from 'content overwhelm'?
Are you fed up of watching your competitors churn out non-stop content and get tonnes of engagement and clients?

​Have you thought about giving up your online dream and getting a 'proper' job?
You can learn to sell with stories…
Anyone can create great content.
You don't need any prior experience in just a couple of hours a week you can become a content creating superstar.
If you want to create content that resonates with your ideal customer and want to get more clients, then keep reading.
If you'd like to learn how to create content that gets eyes on your services and not worry about what to write and where the next client is coming from… come and join me on a content adventure.
My name is Claire Winter; I am a journalist and content creator with a passion for words. I started my career at ITN in radio and television, and then I went on to be the editor and owner of a magazine for eight years. So I TOTALLY get what it is like to run your own business. I currently write national content for 41 magazines that cover the UK, so I know a thing or two about creating content that will connect with your audience.Words are the building blocks of your business if you don't get them right the rest can't follow.
I get it, I really do, you know you should be creating content, but you just don't where to start. Maybe you are scared to be visible and worry what people will think? Or have you started to share content that hasn't got you any leads or sales? Perhaps you gave up a lucrative corporate career and want to build a business on your own terms? Whether you blog, vlog or post on social media it always starts with words. I can teach you a simple content creating system that will get more people to buy from you.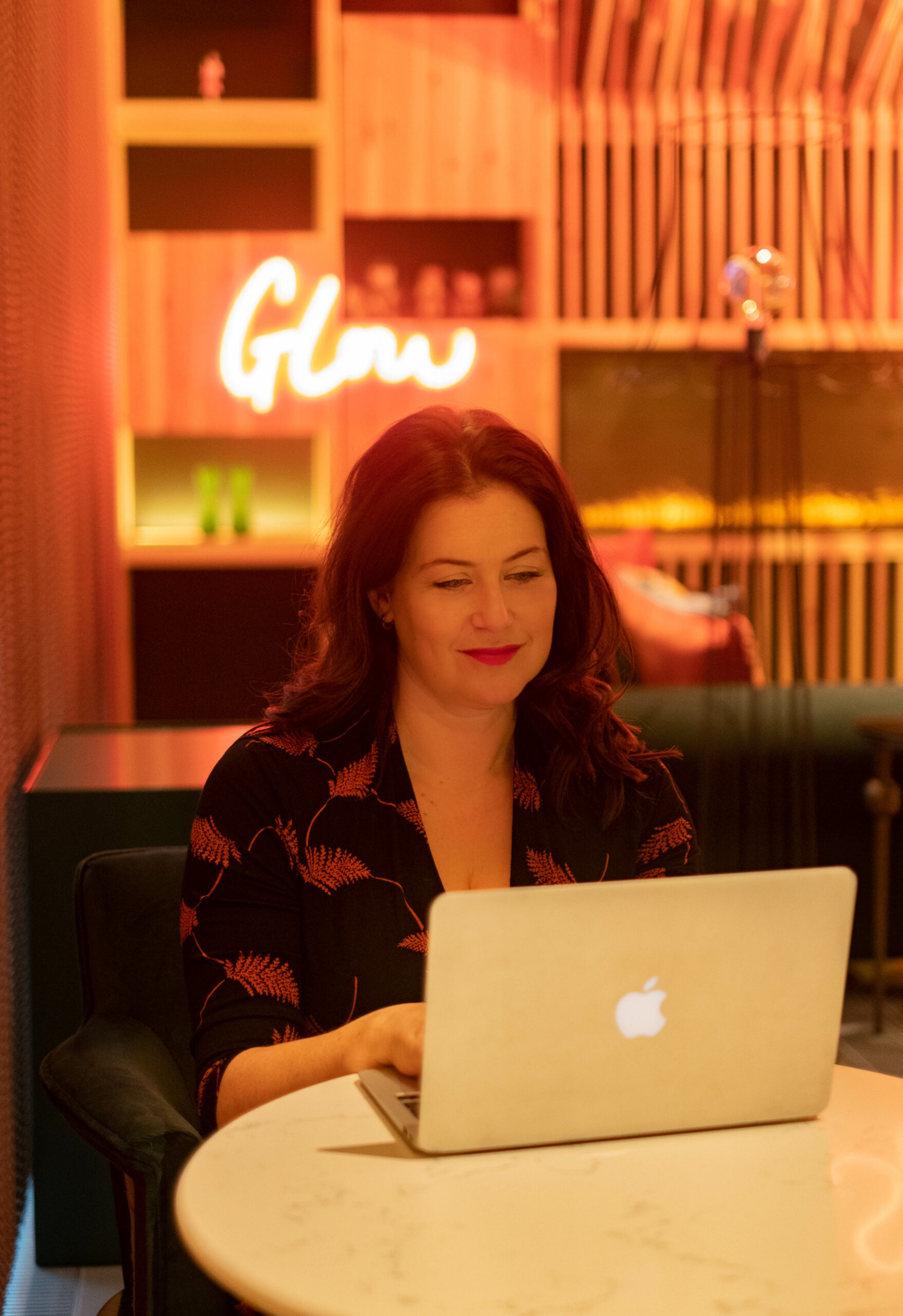 Let me tell you my story…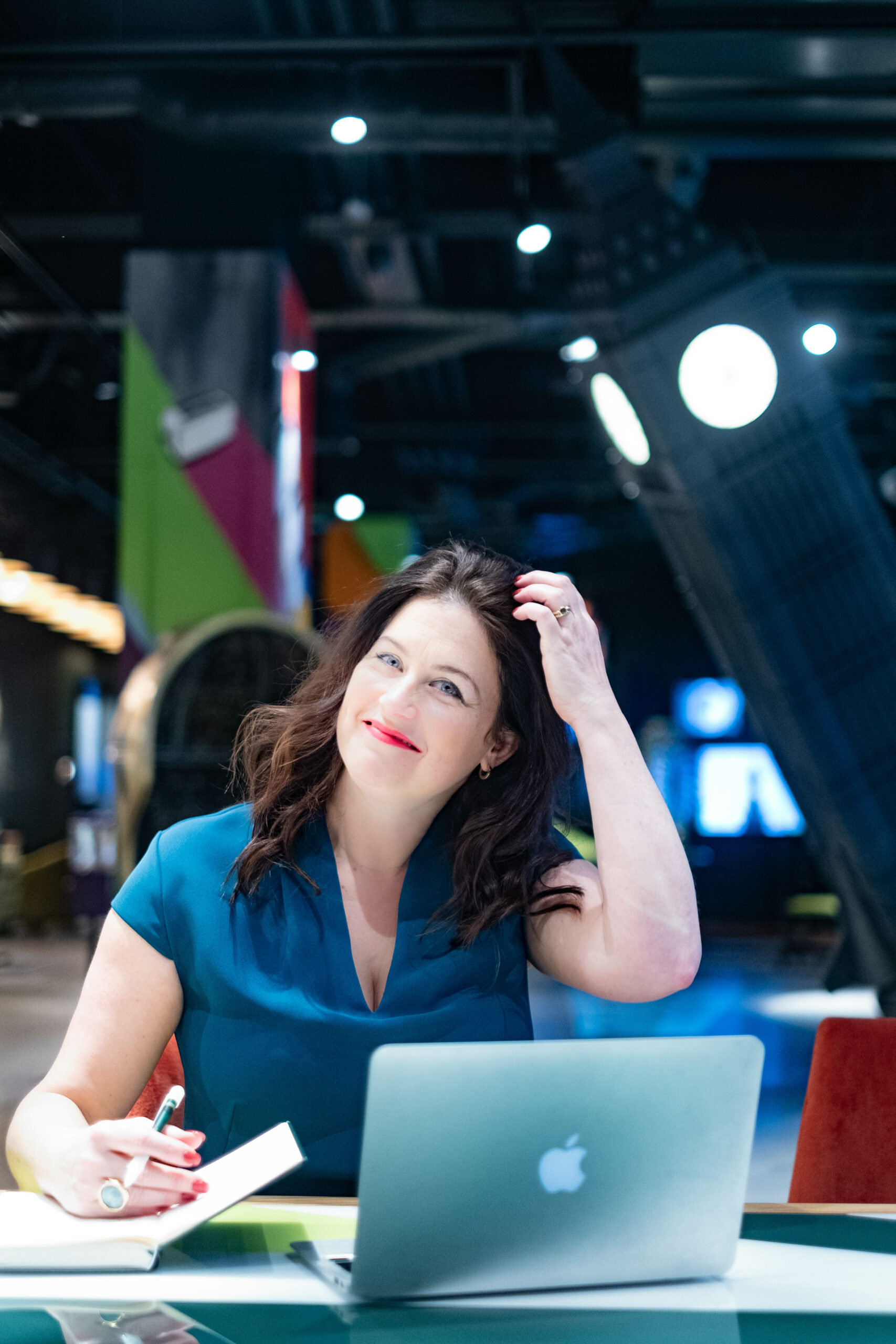 I spent eight years growing my magazine business via its social channels and website while looking after three kids, including twins! I helped hundreds of businesses with their content marketing campaigns online, in print and on social media.
But I got burnt out despite having a great virtual team, I was still trading my time for money.
So I decided to sell my business and teach entrepreneurs how to write content for their business. I've helped many business owners through my online course and 1:1 training double their reach and create content that converts consistently, so they get more leads and sales.
I don't believe in over-exaggerating your success or experience. There is enough of that BS on the Internet already. I am not going to promise six figures in the first few weeks of creating content. What I can tell you is that if you create great content, show up, and be visible it will make a massive difference to your business and what you earn.
So if you want to cut through all the online noise read on….
Creating compelling content gets you leads.
I started to create blogs, videos, and social posts on my social feeds, and the leads started to come in. Being consistent works… and I can show you how to get your ideal client coming to you! 
Join the Selling With Stories Mastermind to Grow Your Business
Grow your audience
Write with an authentic, compelling voice, so people are queuing up to buy from you.
Save time and money
Learn how to create a content plan that works. No more faffing about the on the Internet looking for ideas. You will have a huge bank of ideas to use for the next six to twelve months.
Write with purpose
Know what your key business messages are, so you share your passion and knowledge with the world and make money from doing something that you love.
Grab attention
Get noticed by creating interesting content your ideal customers want to read, share, and comment on.
Get clever with content
There's no need to constantly create fresh content. Learn how to repurpose and use your content in multiple ways so you can spend time working with your clients and customers.
Remove self-doubt
Overcome imposter syndrome and show up in your business every day, so you earn the income you deserve and have the lifestyle you want.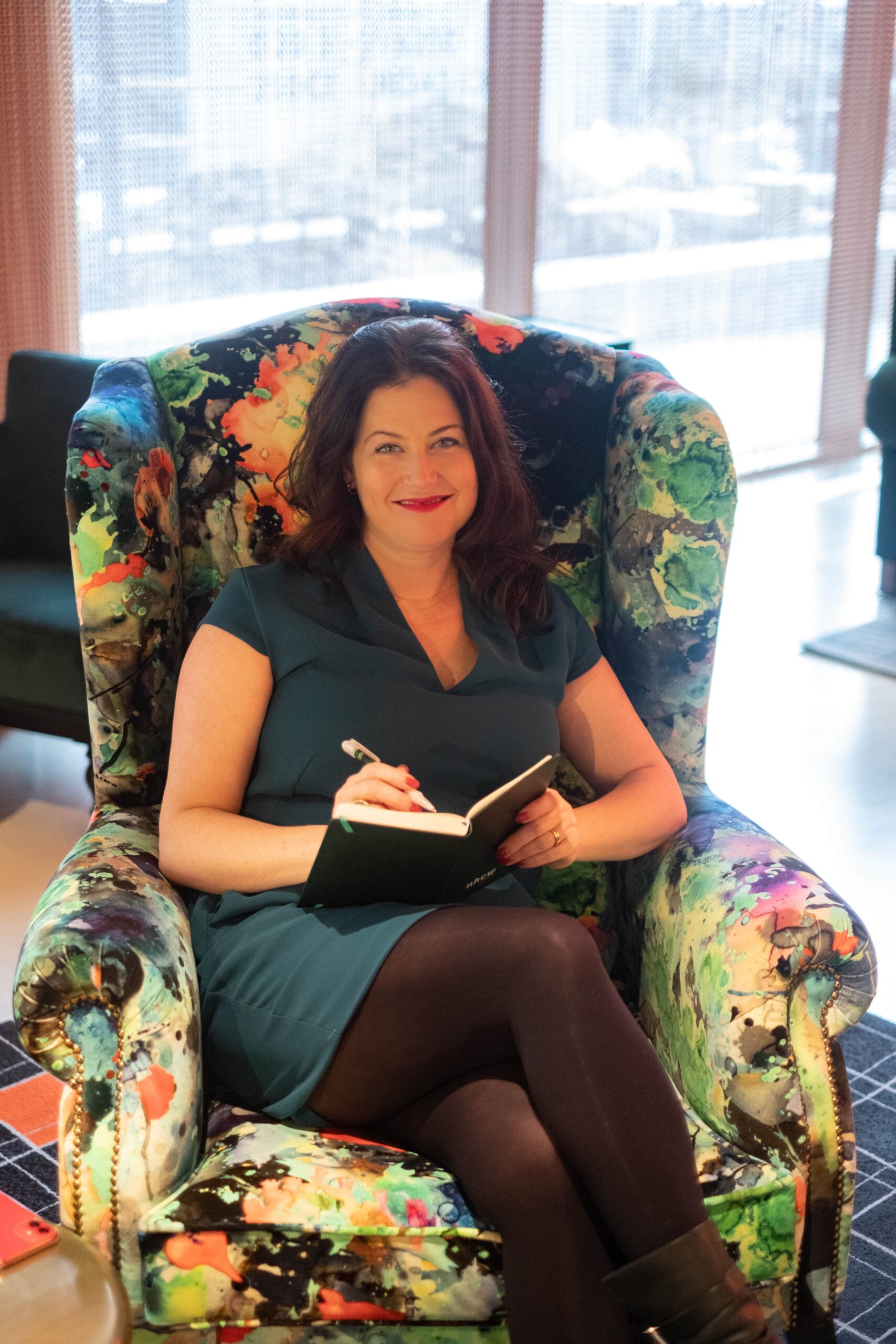 The SELLING WITH STORIES MASTERMIND is a step-by-step guide that will show you how to create content that resonates with your ideal clients and turns them into buying customers in weeks.
You will go from 'I don't know what to write?" to a content creating ninja with hundreds of ideas, and an inbox full of leads!
Learn the secret to posting on social media that positions you as the go-to expert and builds audiences ready to sell to.
Find your ideal client on social platforms and create content for them.
Sell with stories to convert leads into sales.
This course has six distinct modules that lay out the step-by-step plan you need to follow to learn how to do this as fast as possible. It really is simple. All you're going to do is watch the short videos in each module and follow the steps I lay out for you.
You'll also get:
Weekly one-to-one coaching calls with Claire who will teach you to create content that converts.
Weekly videos and worksheets that are simple and easy to follow.
Exclusive Facebook group to get community support and feedback on your content.
Join the Selling With Stories Mastermind to Grow Your Business
MODULE 1. BUILDING THE SOCIAL FOUNDATIONS
CREATING CRACKING CONTENT ON SOCIAL MEDIA.
You'll learn:
1. How to define your ideal customer so you get an inbox full of leads. If you try and appeal to everyone, you will appeal to no one.
2. How to write your key business messages and talk in your ideal customer's language so you can connect with customers and attract ideal clients who are ready to buy from you.
3. The best way to create written posts and produce video that resonates with your ideal customers on Facebook, Instagram, Twitter, and LinkedIn so you are no longer invisible and shouting into the void.
4. How to plan out and start posting content to connect with your audience to stop that crushing feeling of overwhelm and inaction.
5. Start posting content immediately to build an engaged audience so that you can become known as an expert in what you do.
6. How to use storytelling in your content to engage and empower your audience.
7. The benefit of using a powerful call-to-action to make your audience act and get you more sales.
8. How to batch and create multiple bits of content to save you time and money so you can spend more time growing your business.
MODULE 2. BOSSING BLOGGING
HOW TO MAKE BLOGS THE CORNERSTONE OF YOUR CONTENT STRATEGY
You'll learn:
1. How to write a blog that resonates with your ideal customer and help you rank higher with Google so more people learn about what you do.
2. Learn how to repurpose your blog into multiple pieces of content so you spend less time on creating content and more time working on your business.
3. How to create a content plan for the next three months, so you consistently show up and grow your business year on year.
MODULE 3. SUSSING SALES PAGES
SELLING YOUR PRODUCTS & SERVICES WITHOUT FEELING ICKY.
You'll learn:
1. To define your sales proposition and packages in an easy way. You will make it easy for your customers to learn what you do.
2. How to craft a sales page that converts. We'll break down a simple step-by-step guide on how to create your sales page to ensure people want to buy from you.
3. The golden principles of writing sales copy without using icky sales tactics so you gain a loyal audience and a tribe of happy customers.
4. To use your story and unique talents to sell your products and services in an authentic way.
5. How to use headlines and layout to grab your audience's attention and stand out from the crowd. Get this right, and it can supercharge the number of people who respond and act when they see your content.
6. How to create a simple launch content strategy so you know what to post every day so you don't get tired and burnt out.
7. How to go all out to sell a programme or product to maximise sales.
MODULE 4. ENGAGING EMAILS
WRITING EMAILS TO HELP GROW YOUR BUSINESS.
You'll learn:
1. The magic formula for writing emails that people actually open, so they regularly hear from you and learn about what you have to offer.
2. How write subject lines so readers open your email and take action.
3. What content to include in your email newsletters, so your readers become part of a loyal fan club who know like and trust you.
MODULE 5. LEAD MAGNET MAGIC
CREATE LEAD MAGNETS THAT HELP YOU GROW YOUR AUDIENCE​
You'll learn:
1. The best way to brainstorm lead magnet ideas: so you can grow your email list and attract more paying clients
2. How to use your freebie to grow your email list and grow your fan base.
3. To promote your lead magnet, so you can grow your audience and get more cash in the bank.
MODULE 6. GROW YOUR AUDIENCE
REACH MORE PEOPLE BY PITCHING YOURSELF AS A GUEST EXPERT ON BLOGS AND PODCASTS.
You'll learn:
1. The best way pitch for guest blogging and podcasting opportunities so you get recognised as an expert in your field.
2. How to reach out and respond to requests for guest blogs and podcast guests so you reach a much bigger audience.
3. How to write a brilliant business biography to impress your audience with your knowledge and expertise.
4. What topics to talk and write about so you get known as the 'go-to' person in your niche.
You'll Also Receive 2 Amazing FREE Bonuses

>>> FREE BONUS #1: How to Pitch to the Press & Make More Money <<<
Learn how to reach a wider audience by getting media savvy. Get a yes fromthe press and establish yourself as an expert in your field.
Have you ever wondered how businesses and entrepreneurs get featured inpopular podcasts, their local media, The Times, Forbes, The Huffington Postand glossy magazines?
It's because they have perfected the art of being their own PR.
I have worked as a journalist for twenty years and will show how you to writeand pitch your business story to the press and media outlets.
We are all our own broadcasters and we live in a content-hungry world. Thepress and media outlets need content and I can show you how to produceand pitch it to them.
Get ready to be seen and heard by hundreds and thousands more peopleglobally.
Connect with the media and reach a brand new audience.
"Thank you so much for such an informative and interesting session today. I have always been a bit nervous about approaching the press but not any more! Watch this space."
Juilet Bentley- Dawkes, Concertini
​
"Claire's course helped me with PR for my business and thanks to her I was featured in a magazine, interviewed on the radio and featured online in just one month. I would wholeheartedly recommend her course if you want to get more visibility for your business."
Cass Davis – The Passive Income Mama
LEARN HOW TO BE THE STAR OF YOUR OWN STORY
This bonus course is worth £249 and you get it for FREE when you buy the Mastermind. Amazeballs!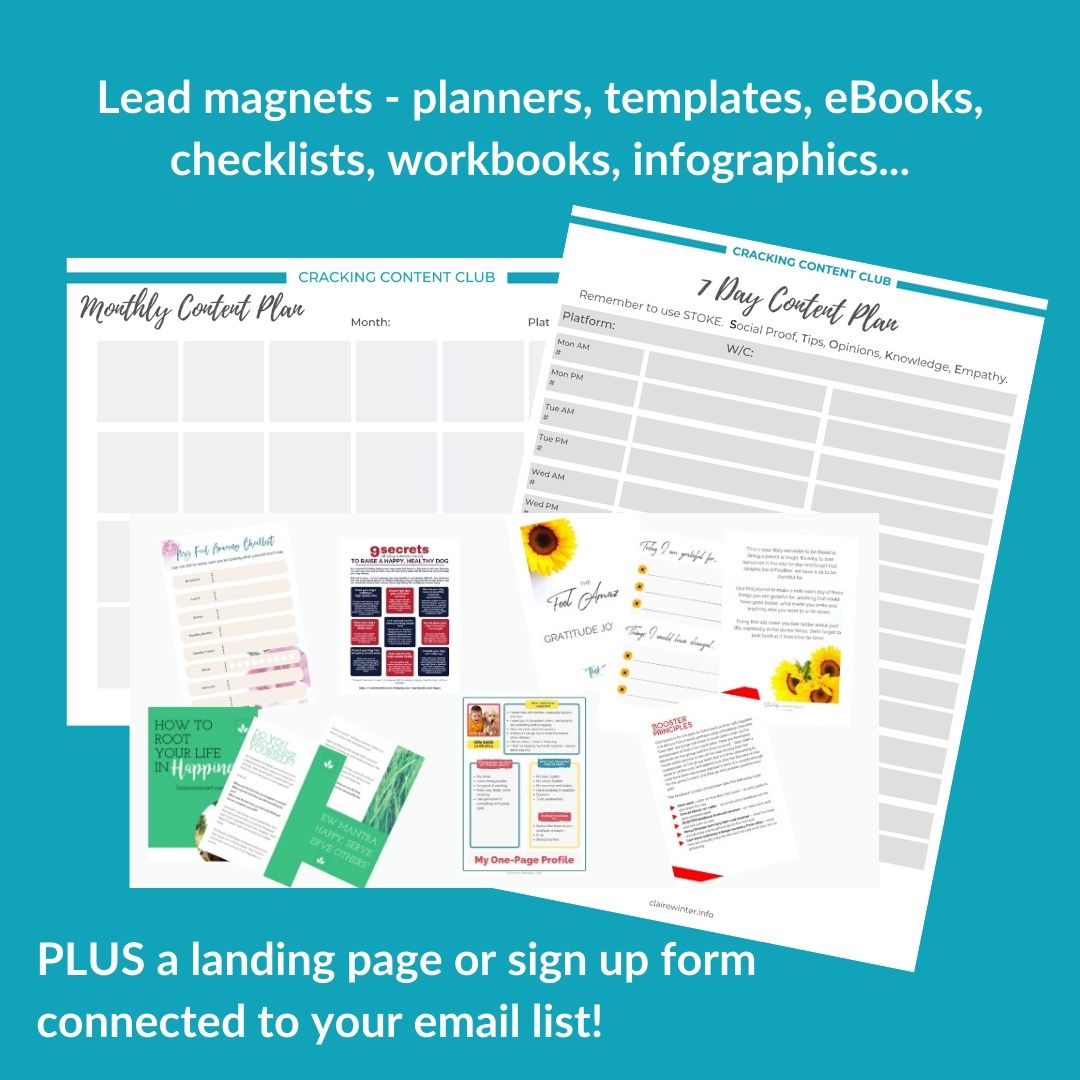 >>> FREE BONUS #2 – First 10 Sign-ups only: Customised lead magnet and landing page <<<
AMAZING BONUS Grow your email list creation package – worth £199.
Imagine getting a bespoke lead magnet and opt-in page so you can grow your email list? You write the copy and we do the rest!
You know you need to grow (or start!) your email list so that you can connect with your customers on your own terms. When you join the Mastermind, you'll be learning how to create copy that converts leads into sales, but how do you get that content onto your website and in front of your potential customers? A great lead magnet that grabs attention will encourage people to sign up to your list, and an attractive landing page will make it easy for them to part with their details in return for the freebie.
>>> FAST ACTION BONUS <<<
The first 10 people to sign up to the Mastermind will receive a bespoke designed lead magnet PLUS a custom landing page or sign up form on your WordPress website, which links up to your email list. If you don't yet have a list, you will also receive a free list set-up in Mailerlite. You provide the content and copy, we provide the design and tech.
So, no excuses! Start capturing those leads and converting them into customers!
This bonus is worth £199 and is in collaboration with Kelly from Kelly Kemp Creative*.
*Terms and Conditions apply. All copy and images supplied by client and within the time frame agreed. Lead magnet can be printable PDF, short eBook, workbook, or infographic, of no more than 5 pages plus cover. All work must be booked by the end of the Mastermind course and will be completed in the order bookings are received. New email lists will be set up in Mailerlite, existing mailing list connection by agreement. Maximum of 2 minor revisions per lead magnet.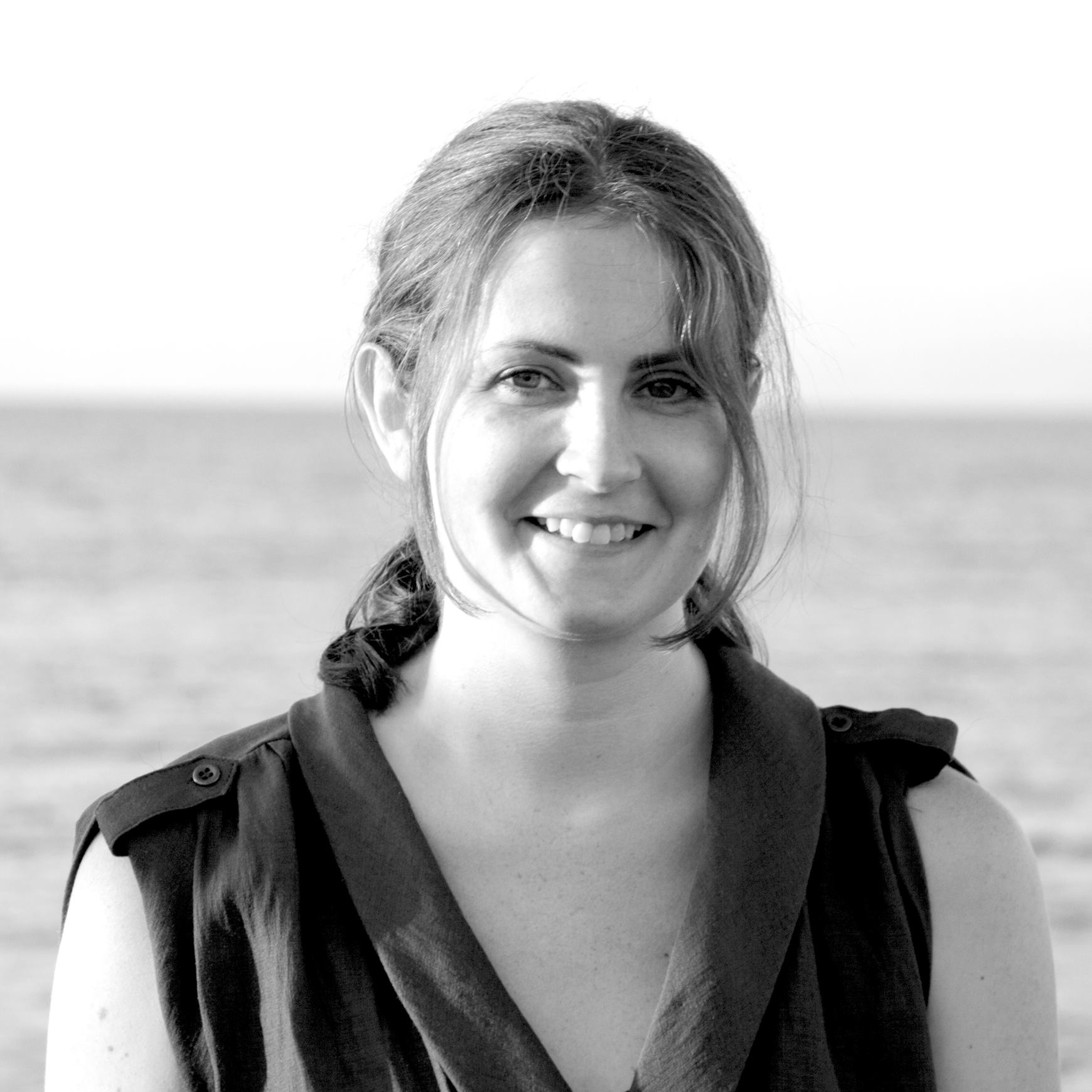 "This course is a must for anyone who needs a push in the right direction to get your content out in the world. Claire encourages and guides us in a way that authentically speaks to our target market. I can't recommend this course enough."
Faye Brown – Faye Brown Designs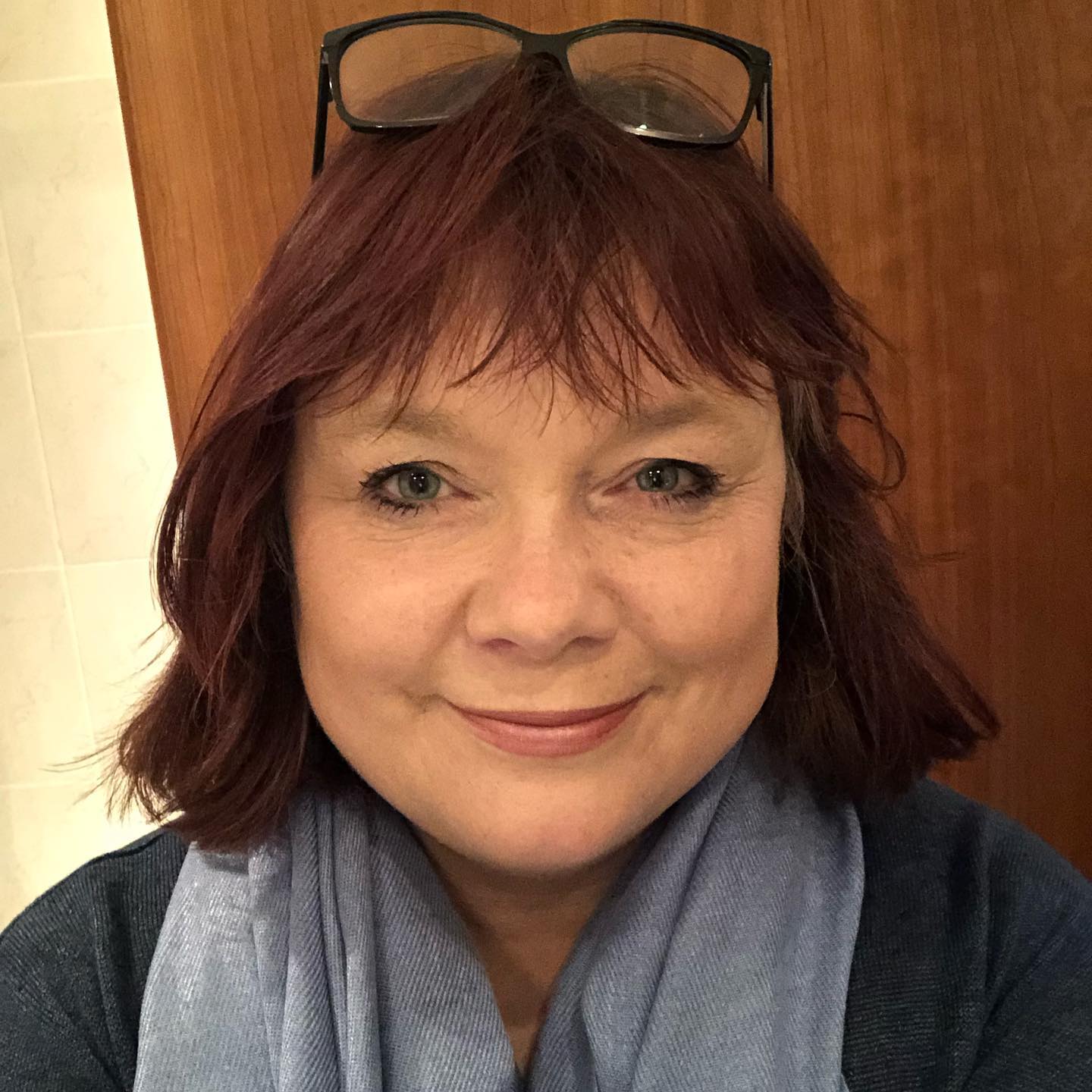 "I took Claire's Selling With Stories Course from January to March 2019. The course took me step-by-step each week through a series of content creation elements which have been incredibly useful to the development of my business. I have learned how to tune my blogging to my target audience, how to write feature articles to elevate my business profile, and how to create lead magnets. I have completely revamped the copy on my website. I have had many positive comments on the material I am now writing, and this is down to the investment I made in this course. As a busy person, this course is split into bitesize pieces which were achievable each week. The content created each week was immediately applicable to my business. I can't rate this course and Claire Winter highly enough."
Gill Towell – GillyMac Designs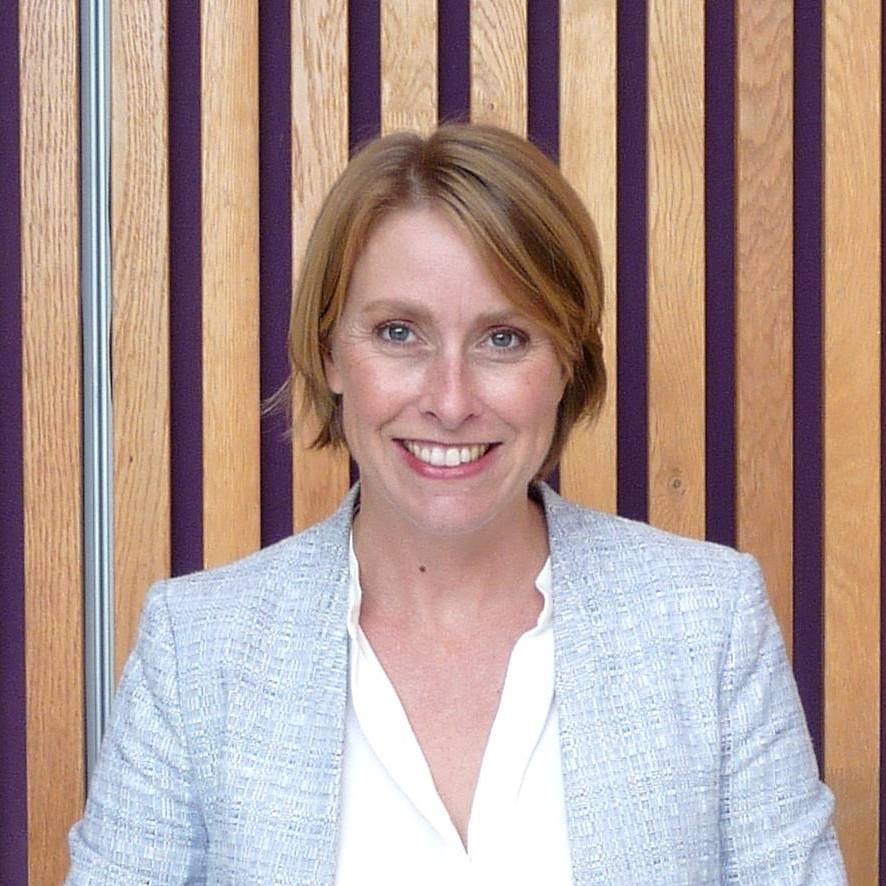 "I signed up to the course to give me some structure and accountability for updating and refining my online content and marketing messages. By working through areas systematically each week, I've been able to tick off things that have been on my to-do list for months! I feel more confident about challenging my own content before publishing or posting anything to make sure it fits with my key messages. Thank you!"
Shelley Kelly
The Selling With Stories Will Help You:
* Get rid of your writer's block
* Conquer content in weeks
* Create compelling copy that converts
* Plan and write, posts, features and blogs easily
* Get clear on your messaging across all platforms
* Have a content plan and stick to it
* Nail your marketing & online content
* Grow your audience and get more leads and sales
You will get live support in an exclusive group and weekly live training Q&As with me!
BECOME A COPY-WRITING HERO OR CONTENT QUEEN.
This course IS for you if you:
Are ready to do the work and get more leads and sales  

Feel stuck and unable to write but have a business you love and are passionate about

Want hands on-coaching from an expert

Would like to be part of a friendly community that offers you advice andsupport

Want to feel confident being visible in the world

Have lots of ideas but need a plan to implement them
This course is NOT for you if you:
Aren't ready to do the work

Aren't passionate about your business

Want to stay stuck and make no progress

Are happy working on your own with no support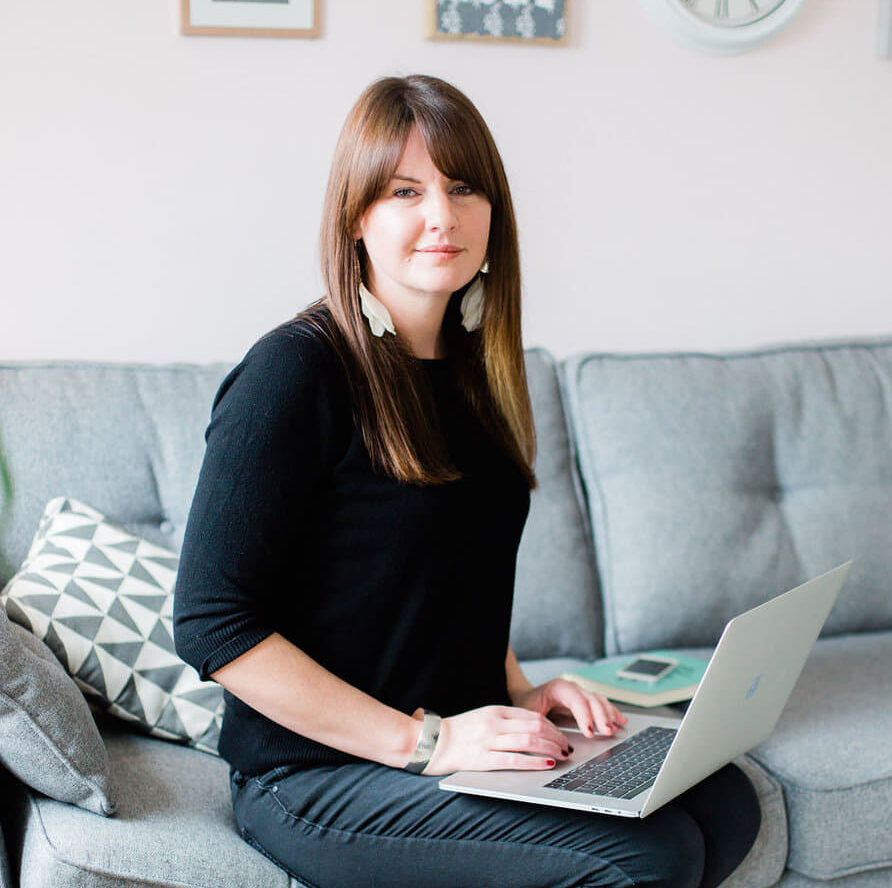 "I joined the course in the hope that I would expand on my writing skills. I mainly write copy, blogs and social media updates for clients who run small businesses. Having some existing experience I wanted to iron out some of the creases in my writing, and get some inspiration about creating compelling content. Claire's course has delivered just that. Communicating clearly, she has helped me in developing how I write and guided me to new ways of creating varied content.
Her course is accessible, the resources supplied invaluable, and her teaching style is succinct yet thorough."
Hannah Deane – Little Shout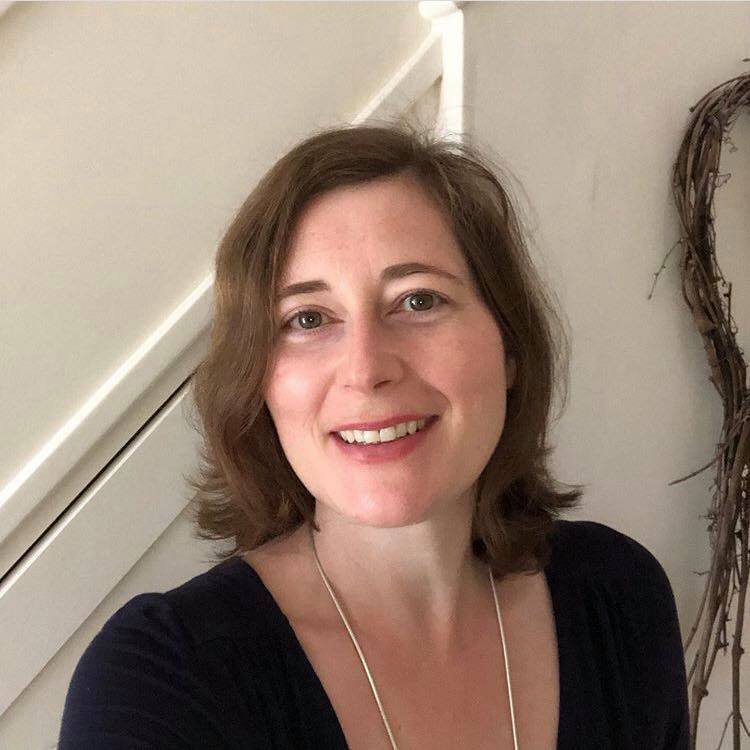 "I have gained so much from the Selling With Stories course. I finally managed to get clear on my ideal clients after trying a few times in the past, and I used this to create clear business messages and the course made me realise the value of using my client's words. Claire helped with wording and feedback along the way, helping me come up with phrases or tweaks to improve my content.
I now know what I didn't know! For me, gaining a sort of map of different content with the advice and structure to optimise it all was ideal. Some of this content I have worked on and created alongside Claire, and some I will create when I have the time. I am focusing on what I have achieved as it has really opened my eyes to how much more I can do. Claire helped hold a positive and pragmatic view with a regular Q&A, so I was able to accept I could only put a percentage straight into action. I will be continuing to put this course into practice in the months and years ahead. I also learned from hearing about fellow participant's content creation and we encouraged each other – it's always easier learning something when you're not alone!
If you need to market a service or product, then I highly recommend this course to see how content is central to helping you get results."
Caroline Burr – Your Relationship Coach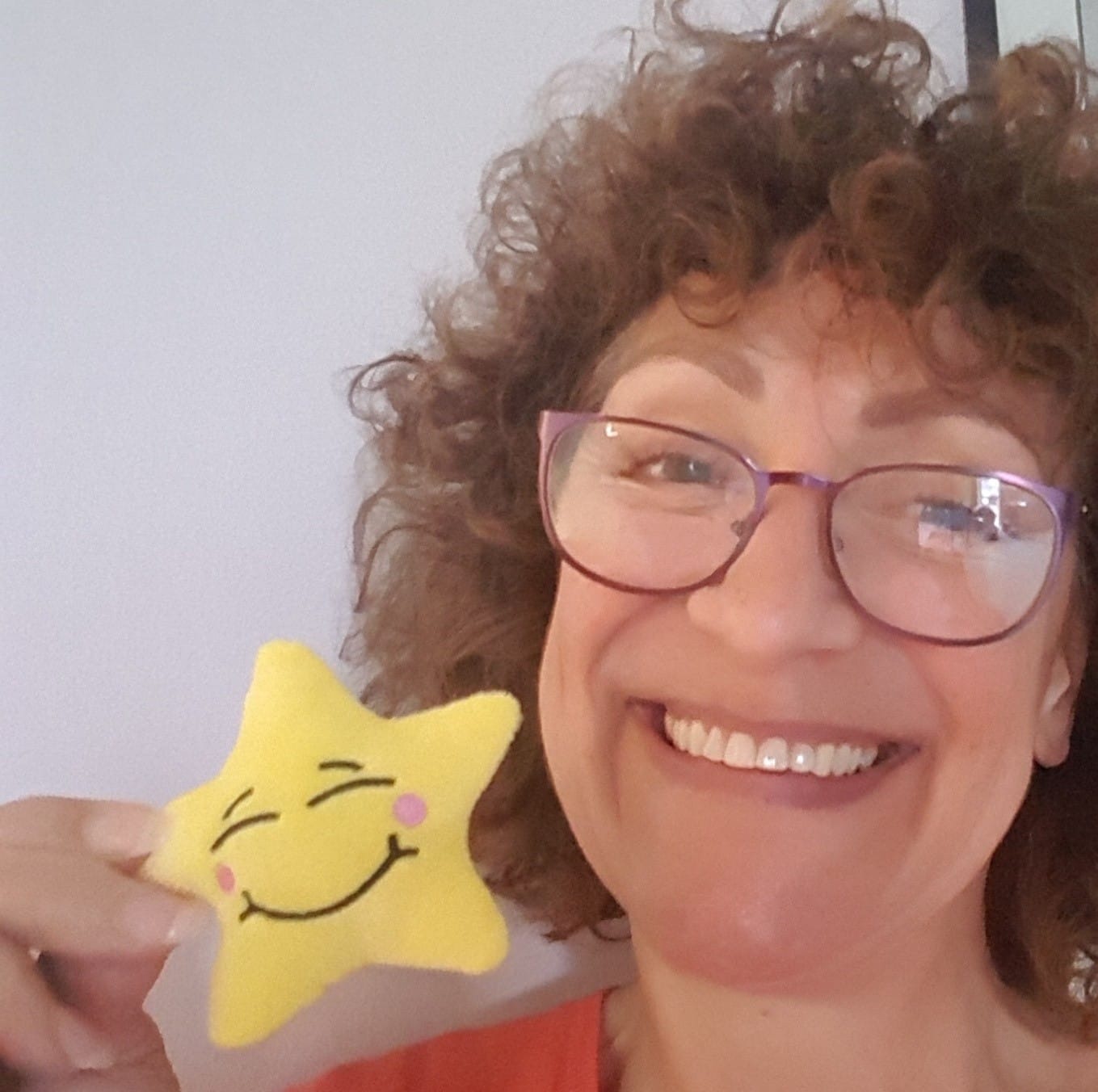 "I joined Claire's Selling With Stories course because I really wanted to learn how to blog. Not only blog but attract readers with an enticing hook. Claire taught me who my reader was, how to write for her and most importantly how to help her. I've written 4 blogs now and have helped people through what I have written. Claire also taught me how to write newsletters, emails, and features. Claire brought the writer out of me and I couldn't recommend her course more."
Wendy White – My Mood Stars
Make your words work for your business by being your authentic self.
* Create content that actually makes you money.
* Belong to a supportive community.
* Get weekly support and advice from an expert with 20 years' experience.
* Grow your business and brand by creating content that converts.
Don't let fear get in the way, every business has a story to tell. 
Let me help you tell it.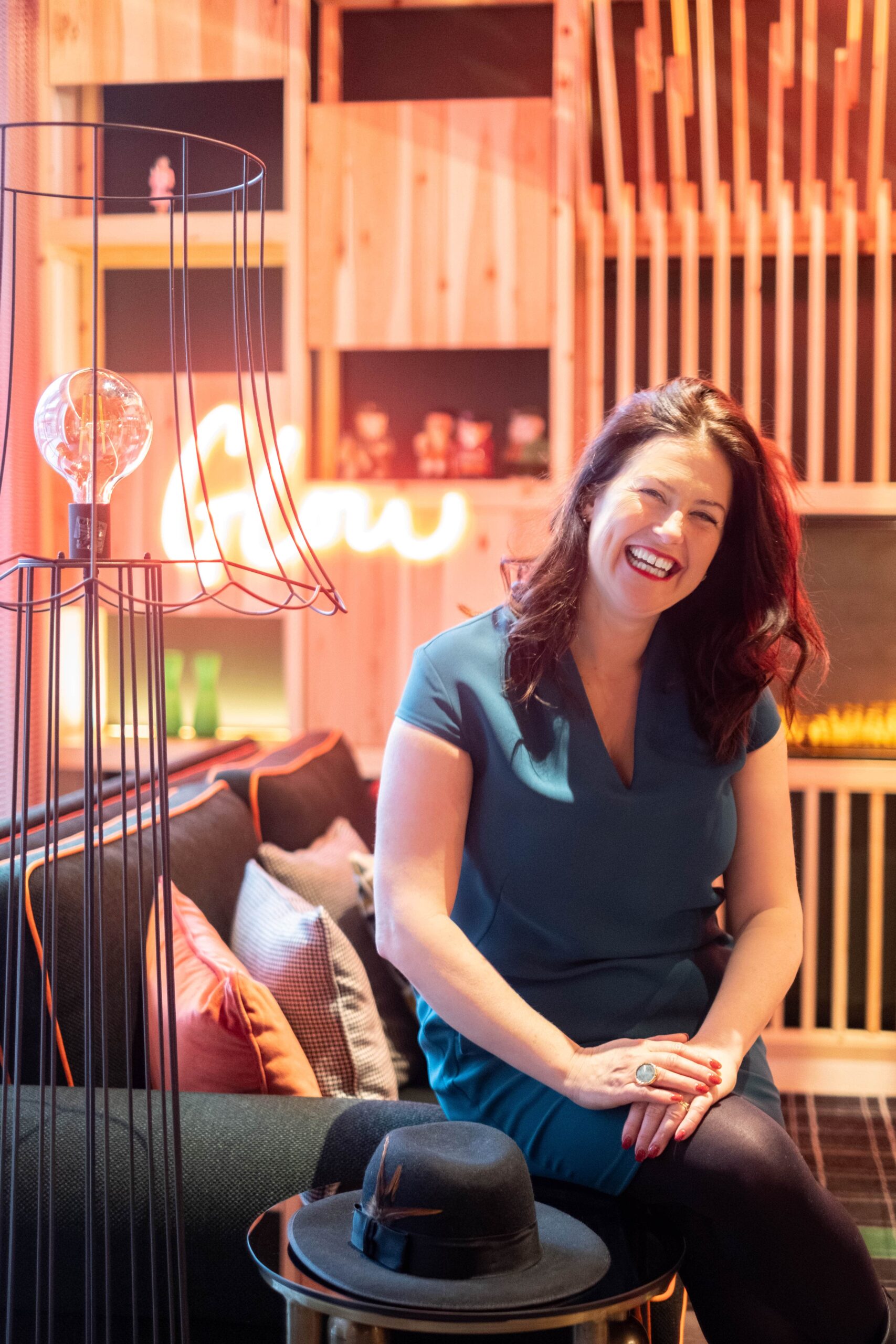 This sounds great, but writing content takes me ages, and I just don't have the time.
I will teach you a quick and easy content batching techniques that will mean you can spend 1-2 hours a week or 20 mins a day, creating content. You will never be stuck for ideas again and will feel less overwhelmed and stressed. You will learn to have fun creating your content and engaging with your audience to get more sales. It's never been easier to buy goods, products and services online. People have 24-hour access to the Internet, before they make a purchase they realise that they have a problem that needs solving. They take time to research and better understand their problem by searching online. They then make a decision on which solution is best for them. By creating content that resonates with your ideal customer, they will come to you instead of you having to seek them out. Leads that come to you (inbound) have a 14.6% conversion rate compared to leads from cold calling (outbound) which have a 1.7% close rate.
It takes too long to create content isn't it easier to run an ad campaign?
70% of customers would rather learn about a company through an article or blog over any kind of advertisement and don't forget 40% of people block ads too. Creating blogs, lead magnets and nurturing leads through email sequences mean you will grow a large audience who know, like and trust you and want to buy from you. By focusing on content marketing you will be targeting people who are actively searching online for what you have to offer rather than trying to disrupt them with advertising. Creating useful content on your website will mean that Google sends organic traffic to your site which means more people will find your business. Google loves content. Repeat after me Google loves content…
I've tried courses like this before and found them too overwhelming.
The course breaks down the content creation process into easy to follow steps, so you can consistently grow your business and get more leads in your inbox. You will feel less overwhelmed and have more time to spend with the people you love. Content marketing has proven time and time again to get businesses more sales.
Ok, but I don't have a huge following, so how is my content going to get me more clients?
Creating content that resonates with your ideal customer will get them to buy from you. I will also teach you how to grow your audience through consistent content creation. Being more visible will allow you to grow your audience and reach more people. Content marketing also allows you to control the conversation, no one likes being interrupted by an annoying advert. Creating useful content that is helpful will win you the hearts and minds of your customers.
I am rubbish at spelling and grammar, how can I write good content?
Everyone can write, don't be scared to create content, show up and be visible. I will show you easy techniques to create content and tools to help you with spelling and grammar, so content creation becomes easy and fun. There is no better long- term marketing investment that you can make than learning how to do your own content marketing. Investing in my course will mean you have a fail-proof way of getting more leads in your inbox and a content strategy to grow your business.
What are you waiting for?