Download Your Free 30 Content Ideas in 30 Minutes guide!
Are you stuck in a content rut?
Not sure what you should be posting on social media, or how to come up with a good blog idea?
This guide has 30 content ideas and how to implement them.
⭐ Save time by having loads of new content ideas to hand
⭐ Get content inspiration for new blog ideas
⭐ Grow your audience by engaging and connecting with your audience.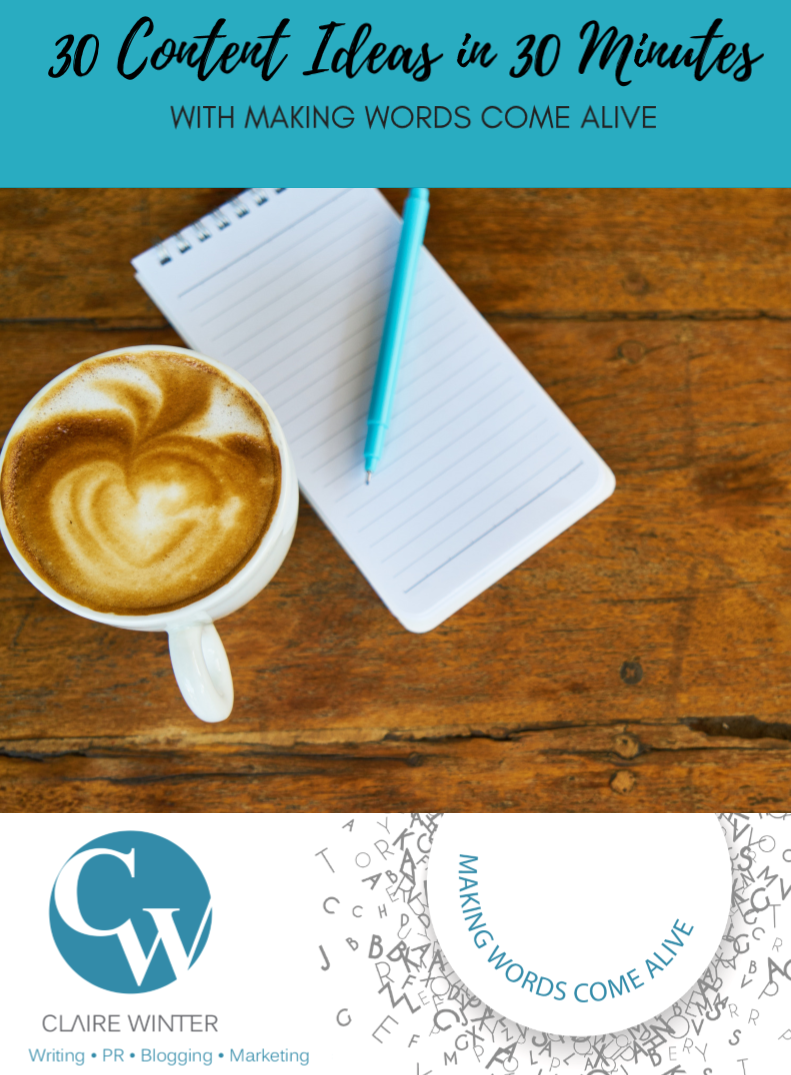 The great news is when you sign up for a freebie you will also be added to the Making Words Come Alive newsletter mailing list. You will receive regular updates with content marketing ideas, writing tips and PR advice. Don't worry, I won't inundate you with emails and you can unsubscribe at any time by clicking the unsubscribe link, or by contacting me at claire@clairewinter.info. I will treat your information with respect. If you really want to you can read our privacy policy here. 
For free content, PR, and writing tips and hints,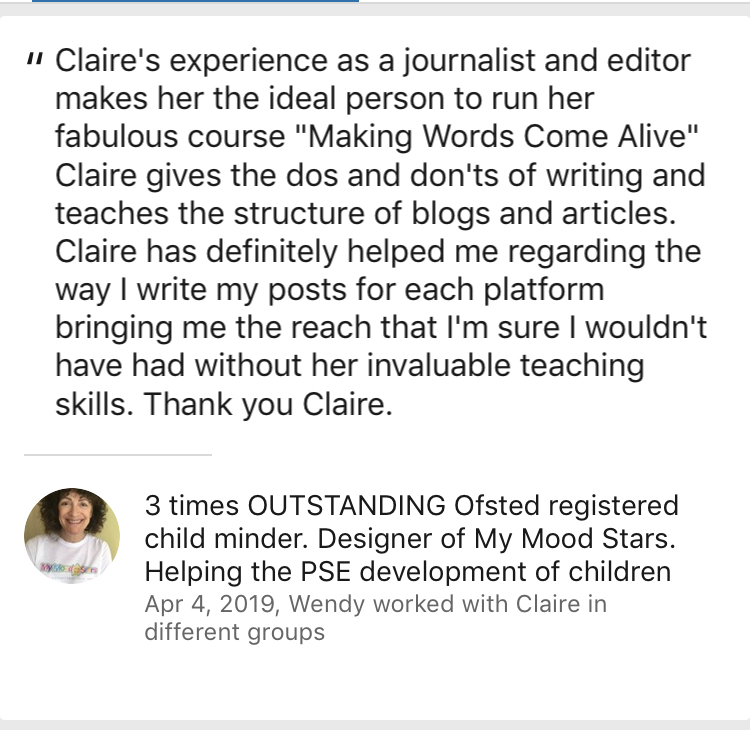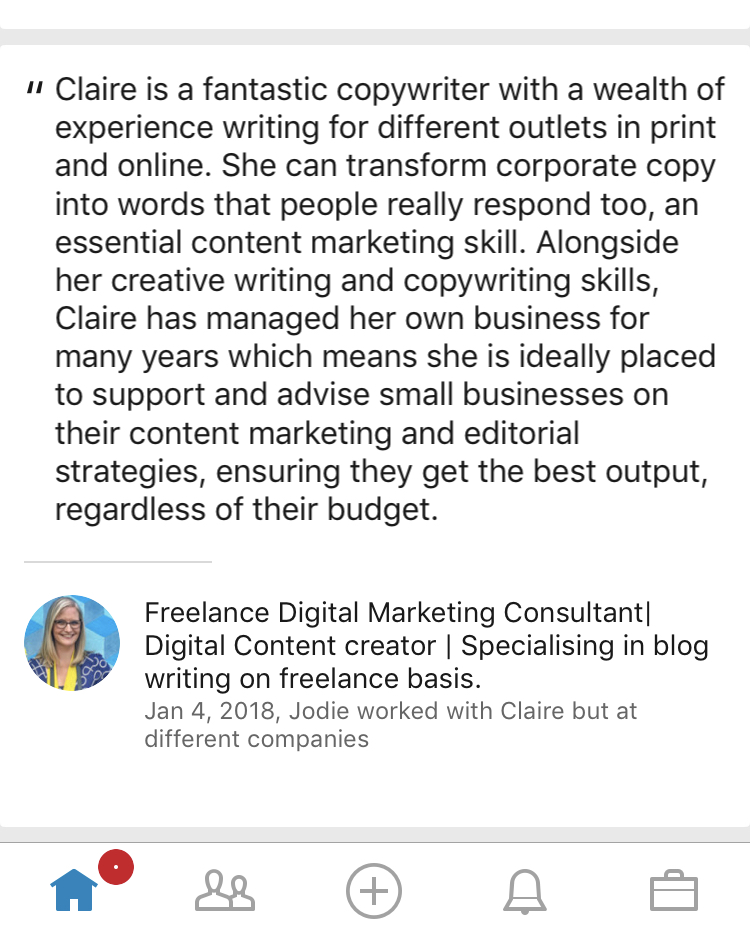 Claire Winter – Founder of the Cracking Content Club.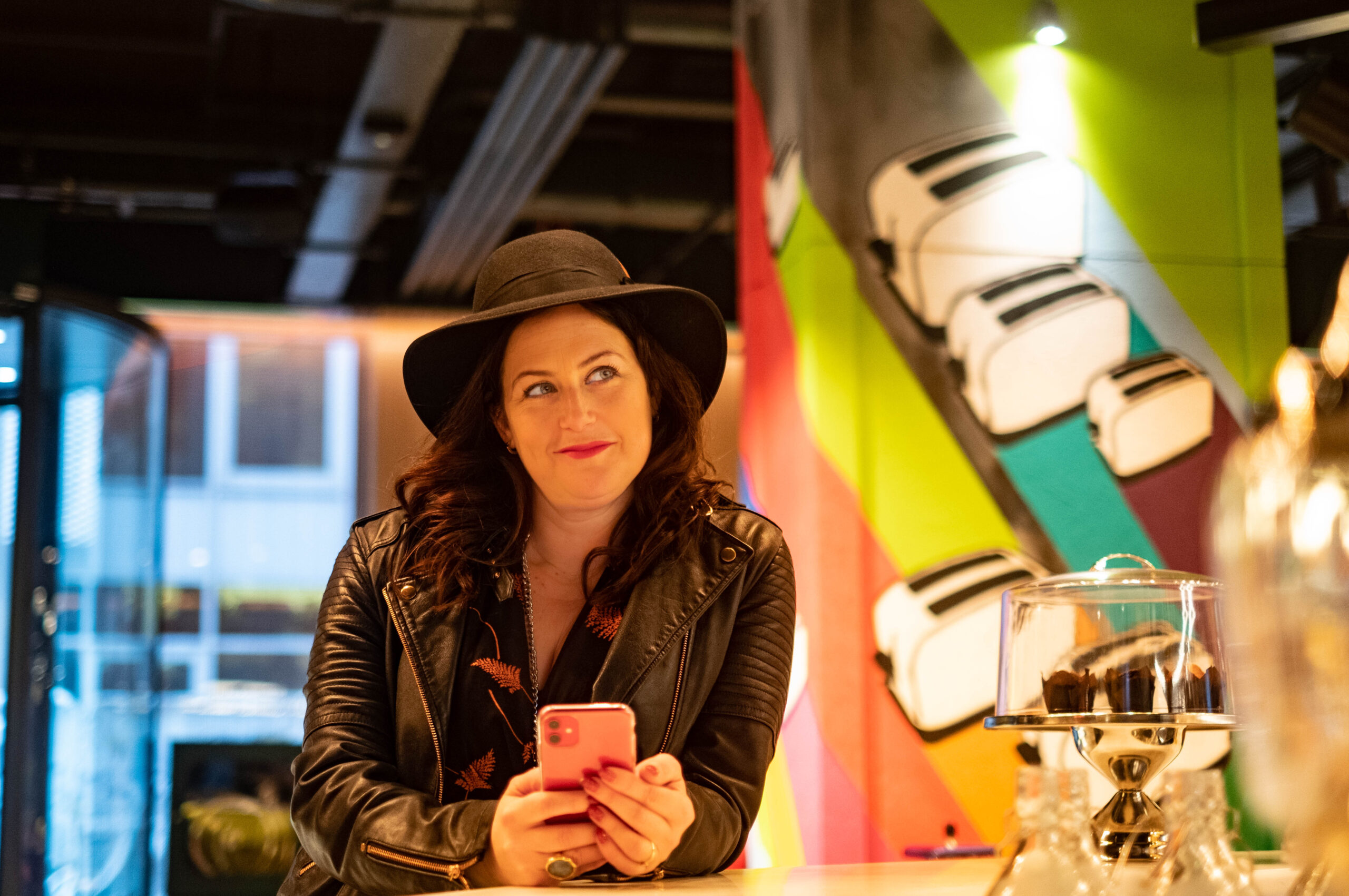 My name is Claire Winter; I am a journalist, content creator, and lover of words. I started my career at ITN in radio and television, and then I went on to be the editor and owner of a magazine for eight years. So I TOTALLY get what it is like to run your own business. I currently write national content for 41 magazines that cover the UK, so I know a thing or two about creating content. I have written and edited thousands of blogs and features and can show you how to make yours stand out from the crowd.