Are you ready to supercharge being seen?
Are you ready to get ahead of the competition by being featured by the media?
Are you ready to be a financial success simply by being media savvy?
Have you ever wondered how businesses and entrepreneurs get featured in popular podcasts, their local media, The Times, Forbes, the Huffington Post, and glossy magazines?
It's because they have perfected the art of being their own PR.
What if I told you that being featured by the media can be done authentically with fun and passion.
Engaging with the media and influencers can be easy.
Do our Pitch to the Press 4-week intensive course that will allow you to be featured by the media and get you an audience of millions.
Join media expert Claire Winter to learn How to Pitch to the Press & Make More Money! Claire has worked as a journalist for twenty years and will show how you to write and pitch your business story to the press and media outlets.
We are all our own broadcasters and we live in a content-hungry world. The press and media outlets need content and we can show you how to produce and pitch it to them.
⭐ Are you ready to take your business to the next level? ⭐
⭐ Are you ready to establish yourself as an expert in your field? ⭐
⭐ Are you ready to make more money be reaching a wider audience? ⭐
⭐ Learn how to write copy that journalists want to read ⭐
⭐ Learn how to pitch to the press & influencers ⭐
⭐ Learn how to tell your business story to the media ⭐
---
What Others Think…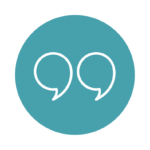 "Claire's course helped me with PR for my business and thanks to her I was featured in a magazine, interviewed on the radio and featured online in just one month. I would wholeheartedly recommend her course if you want to get more visibility for your business."
Cass Davis, The Passive Income Mama
"Had a brilliant content planning session with Claire today. Focussed, creative and full of energising conversation. She even edited a press release I was mentioned in that arrived in my inbox which was really timely, she was able to tweak the clients copy so that it mirrored my messaging! Thanks Claire it's getting lots of engagement on social!"
Jo Cowlin, Executive Coach
"Thank you so much for such an informative and interesting session today. I have always been a bit nervous about approaching the press but not any more! Watch this space."
Juilet Bentley Dawkes, Concertini
"I had no idea how beneficial writing a press release was for a "small business" like mine. Claire explains how to write a "Press Release" really well. Thank you Claire for your knowledge and expertise in the world of PR."
Bettina Siddiqi – BusyB Solutions
"I would recommend Claire to anyone. She is so passionate about what she does. I listened to her presentation at Girl Tribe Gang and the tips she gave us all was amazing. Friendly, approachable and enthusiastic. It was a very hands-on session where we all left with great ideas. Thank you Claire for being YOU."
Personal Stylist – Gulbin Style Studio
Connect with the media and reach a brand new audience. You can be the star of your own story. What are you waiting for?
Your time to be seen is now!
---
Why work with me?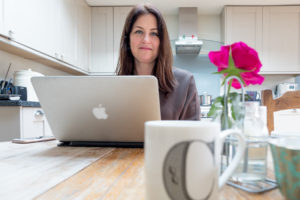 My name is Claire and I have been a journalist and copywriter for twenty years.
I can help you make your words come alive in print, online, and on social media.
I have run my own business for ten years so totally get that you have to do EVERYTHING when you first start out.
This course will save you time and money by showing you how to write an effective press release to get you noticed in the press.
I've received thousands of Press Releases during my eight years as an editor of Families magazine. I now write features for all 38 Families magazines across the UK, which reaches 4 million parents a year, so I know a thing or two about writing content that stands out!
Got a question?
Email: claire@clairewinter.info or call: 07939044542.