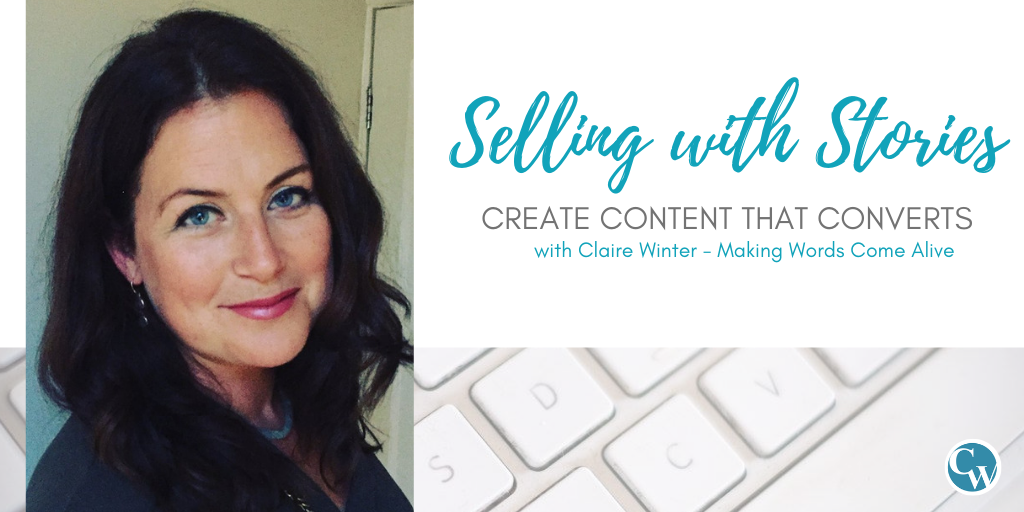 Are you struggling to get enough clients and customers?
Do you know that you should be writing content for your business but just don't know where to start?
Are you struggling to tell your business story?
Are you suffering from content overwhelm?
What if I told you that your words are the building blocks of your success? I can show you how to make your words work for your business. Without words you cannot connect with your audience and turn them into paying customers.
You can learn how to write copy that makes you stand out from the crowd. Join my course Selling with Stories now to learn how to write copy that converts to sales.
Sign up now and get a 90 day deep dive into creating content that will get you more customers. You will get rid of your writing blocks and content overwhelm and learn how to write for all aspects of your business.
Learn to write with joy, passion, and clarity
Reach your audience. Write with an authentic, compelling voice so people are queuing up to buy from you.
Grab attention. Get noticed by creating interesting content your ideal customers want to read, share and comment on.
Write with purpose. Know what your key business messages are, so you share your passion and knowledge with the world and make money from doing something that you love.
Save time and money. Learn how to create a content plan that works. No more faffing about online looking for ideas. You will have a huge bank of content ideas mapped out for the year.
Get Clever with Content. Learn how to repurpose and use your content in multiple ways so you can spend time working with your clients and customers.
Why work with me?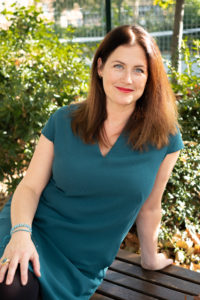 My name is Claire and I am a media specialist, I have been a journalist and copywriter for twenty years. I can help you make your words come alive in print, online and on social media.
I have run my own business for ten years so totally get that you have to do EVERYTHING when you first start out.
My course will allow you to save time and money by writing copy quickly and easily for your business.
I've worked in print, radio and TV. I also write features for all 41 Families magazines across the UK, which reaches 4 million parents a year, so I know a thing or two about writing content that stands out.
What is it?
This course will help you:
Get rid of your writers' block
Conquer content in 90 days
Get clear on your messaging across all platforms
Create compelling copy that converts
Plan and write, posts, features and blogs easily
Have a content plan and stick to it
Nail your marketing & online content
Get live support in an exclusive group and weekly live Q&As with me.
In 90 days you will learn:
Unit 1. How to write for your ideal customer
Unit 2. Define your Key Business Messages
Unit 3. How to write for the web & ace your about page
Unit 4. Blog Brilliantly
Unit 5. Write e-newsletters that people actually open
Unit 6. Create a freebie/lead magnet
Unit 7. Sort your Sales page?
Unit 8. How to get clever with content
Unit 9. Become a content planning superstar
Bonus 1. Writing your biz biography
Bonus 2. Writing fantastic features
Become a copywriting hero or content queen.
Join the waitlist today!
What others have achieved?
"I took Claire's Selling With Stories – Create Content that Converts Course from January to March 2019. The course took me step-by-step each week through a series of content creation elements which have been incredibly useful to the development of my business. I have learned how to tune my blogging to my target audience, how to write feature articles to elevate my business profile, and how to create lead magnets. I have completely revamped the copy on my website. I have had many positive comments on the material I am now writing, and this is down to the investment I made in this course. As a busy person, this course is split into bitesize pieces which were achievable each week. The content created each week was immediately applicable to my business. I can't rate this course and Claire Winter highly enough."
Gill Towell, GillyMac Designs
---
"I joined the 'Selling with Stories' course in the hope that I would expand on my writing skills. I mainly write copy, blogs and social media updates for clients who run small businesses. Having some existing experience I wanted to iron out some of the creases in my writing, and get some inspiration about creating compelling content. Claire's course has delivered just that. Communicating clearly, she has helped me in developing how I write and guided me to new ways of creating varied content"


"Her course is accessible, the resources supplied invaluable, and her teaching style is succinct yet thorough.
Hannah Deane – Little Shout
---
"This course is a must for anyone who needs a push in the right direction to get your content out in the world. Claire encourages and guides us in a way that authentically speaks to our target market. I can't recommend this course enough."
Faye Brown, Faye Brown Designs
---
"Claire is full of amazing ideas about content, her content planner is really useful for Social Media, she is very interactive with the group and gives you lots of time for questions. She is also very helpful with blog writing for business and newsletters on Mailchimp. All in all, Claire runs a great course which has definitely helped me in my business to raise my profile and my client's profile on Social Media."
Bettina Siddiqi – BusyB Solutions
Who is it for?
This course IS for you if you:
Feel stuck and unable to write but have a business you love and are passionate about
Want hands on-coaching from an expert
Would like to be part of a friendly community that offers you advice and support
Want to feel confident being
visible in the world
Have lots of ideas but need a plan to implement them
This course is NOT for you if you:
Aren't ready to do the work
Aren't passionate about your business
Want to stay stuck and make no progress
Are happy working on your own with no support
There are limited spaces and doors open just a few times a year.
Join me on a content adventure!
Sign up to the waitlist now!
---
"I joined Claire's course "Selling with Stories" as I really wanted to learn how to blog. Not only blog but attract readers with an enticing hook. Claire taught me who my reader was, how to write for her and most importantly how to help her. I've written 4 blogs now and have helped people through what I have written. Claire also taught me how to write newsletters, emails, and features. Claire brought the writer out of me and I couldn't recommend her course more."
Wendy Wright, My Mood Stars
---
"I signed up to the course to give me some structure and accountability for updating and refining my online content and marketing messages. By working through areas systematically each week I've been able to tick off things that have been on my to do list for months! I feel more confident about challenging my own content before publishing or posting anything to make sure it fits with my key messages. Thank you!"
---
Make your words work for your business by being your authentic self
Create content that actually makes you money
Belong to a supportive community
Get weekly support and advice from an expert
Grow your business and brand by creating content that converts
Don't let fear get in the way, every business has a story to tell. Let me help you tell it.
Join the waitlist today!
Got a question? Let's chat.