It was the first time I attended the Blogtacular 2017 in St Pauls and after owning and editing my own magazine for eight years I wanted to get inspired about my new business as a content creator and writer.
We stayed in the uber cool Qbic hotel in Whitechapel on Friday and after a swift G&T in the hotel bar we attend the Photowalk in the streets of Shoreditch. I used to hang out in Shoreditch when it was inhabited by squats and artists (about twenty years ago). It really has changed but it is great to still see its artistic roots via the street art across so many walls in the area.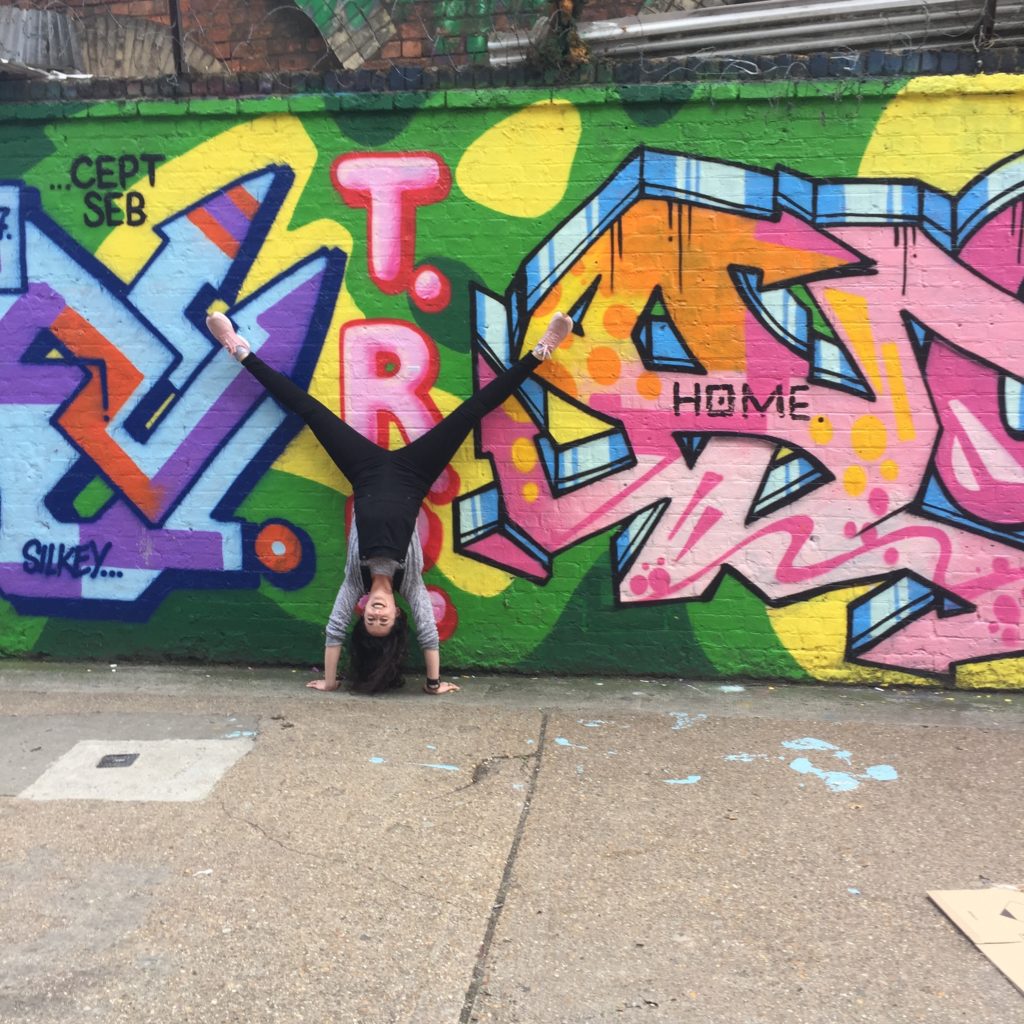 We had fun, mingled, chatted and took lots of fun pictures. I learnt a lot of things during my weekend and here is my first.
First Lesson
Have fun with your blog. Inject some personality and vigour into what you do, don't be scared to share some personal pictures and posts that will give your customers an idea of who you are and what you like.
We met later that night at West Elm a modern interiors and design shop. Snacked on mini burgers and the obligatory Unicorn Smoothie.
The next day it was time to attend the actual Blogtacular event in St Paul's. The day got off to a good start with a key note speech from Natalie Lue from Baggage Reclaim. She covered various topics but concentrated on listening to your inner voice and instinct.
Here comes the Second Lesson
"The blog is not the business". Natalie pointed out that: You are not the blog. Your blog is part of the ecosystem of your business. Remember the world won't stop if you don't update your blog once a week or if you don't post on ALL the social platforms. She says give yourself permission to STEP BACK. It's ok to take time out from your business and to take stock of where you are and where you want to be in the future. Ask yourself: Who do I want to work with? What do I want to do? Don't let fear hold you back. Take action. Take a step forward and don't compare.
"Create your platform and serve the hell out of it"
I then attended a creative writing workshop with Greta Solomon about writing from the heart. As a writer and blogger, who often writes white label blogs for other businesses I really wanted to reignite my own writing style and passion cialis generika kaufen deutschland.
Greta believes that to be heard in a world, which is inundated with content you need to be authentic. Your writing needs to be real, soulful and it needs to feel good.
Third Lesson
Understand the needs of your readers. Really think about who you are writing for? How are you going to grab their attention in their feeds. Be Authentic!
If you get stuck get into your body and the hamster wheel of your mind. Move, go for a walk or run. Sweat! Greta used some of the techniques of song writing and poetry called object writing . We had to get in touch with all our senses and write from that place. It was a great session which has enabled me to write more creatively.
I've tried this on my instagram feed and had a great response.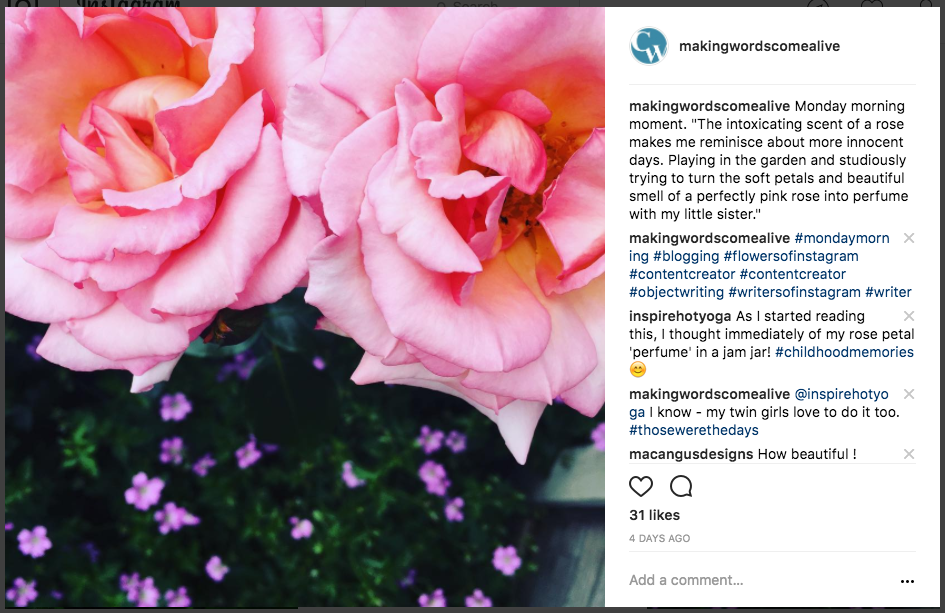 I also had great session at the Creative Genius Bar with Elaine Malone from Xomisse who gave me some great suggestions to improve my website.
The last session of the day is with blogger, podcaster and author Emma Gannon 
Emma pointed out the digital trends facing bloggers. We need to run multi-media platforms. In 2017 many people have moved from a blog to a personal website. Podcasts are the new trend, her podcast often reaches the top 20 in the iTunes chart. There is a huge growth in personal branding from influencers like her. Plus a rise in the newsletter, targeted content to an audience that wants to hear from you. What's not to like?
Lesson Four
Don't be afraid of the competition, collaborate instead. Don't get stuck. Grow your idea first and then think about which platform it would suit. Think about what only you can offer. What makes you unique?
In a world saturated with content make sure yours is unique, authentic, interesting and useful. Blogtacular showed me the power of the digital community, the growing movement towards authentic dialogue with readers and that being creative should be the heart of what you do. To find out more go to blogtacular.com.